Colts Coating Inspection Ltd. was incorporated in 1986 to provide inspection, reporting, supervision, management, cost tracking, and consultant services for industrial abrasive-blasting, coating and painting projects.
Our clients include major pipeline companies, major oil companies, drilling companies, municipalities, and engineering consultants. Over 90% of our work requires our inspectors to be in the field at site locations anywhere in the world. Our inspectors have represented companies across North America and overseas. On average our inspectors will spend over 200 days per year in the field.
For thirty years our company's main goal has been to ensure that contractors fulfill or exceed the requirements of our client's specification completely and safely.
People choose our company for a number of reasons, the first being the quality of our inspectors. Each inspector is selected with an emphasis on their field and technical experience, training, communication skills, their teamwork, their honesty, integrity, and attitude towards safety.
The coating business is fast changing with advancements and new products entering the marketplace on a continuous basis. We are a beneficial resource that enhances sound technical and economical choices for your coating projects from start to finish.
Your questions are welcomed! Please feel free to contact us.
Jamie Davis
NACE Certified Coating Inspector #523
President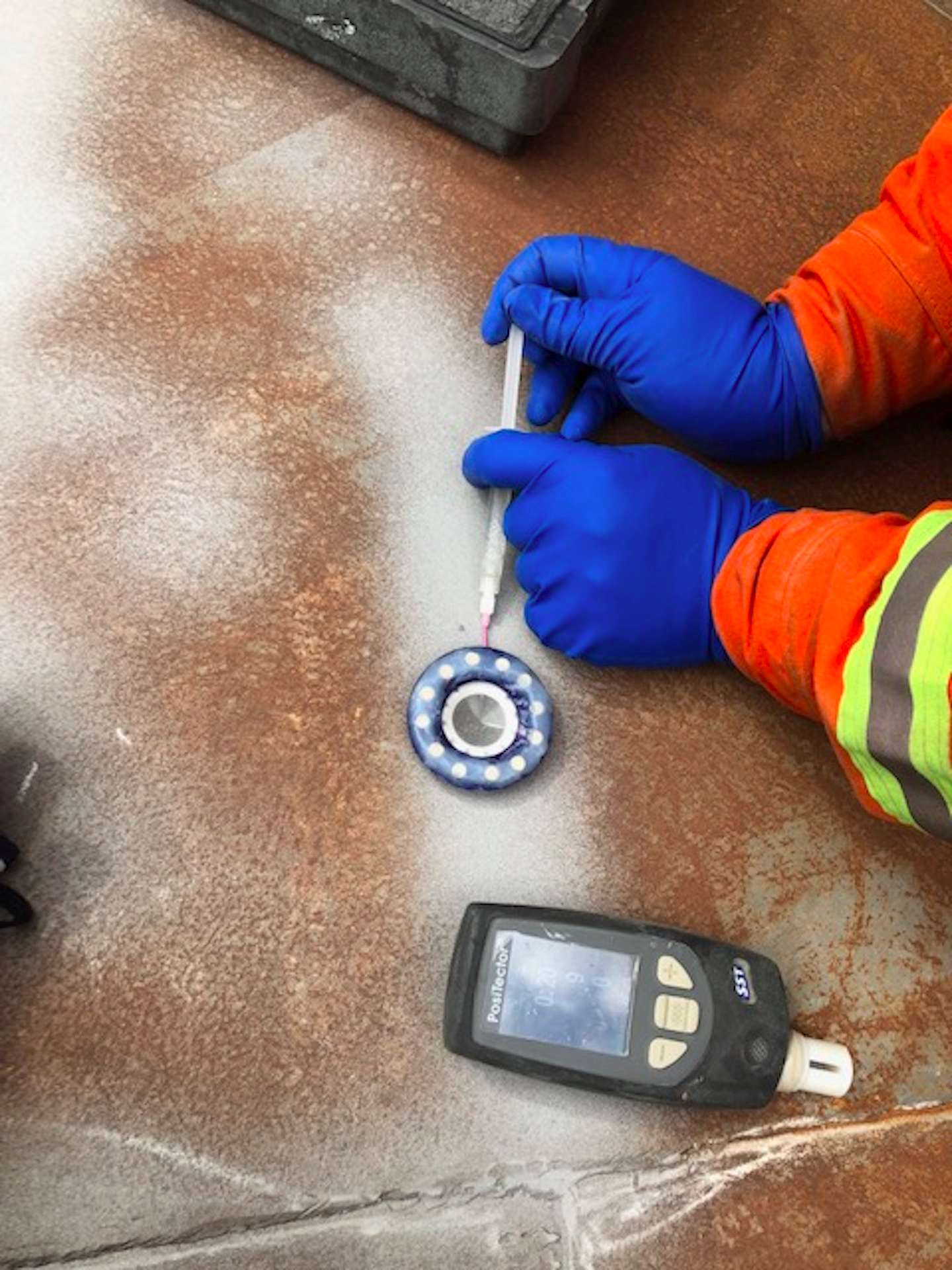 Colts Coating Inspection Safety Policy
Colts Coating Inspection Ltd. staff provides leadership and safety consultation specific to each coating project. As coating specialists, we are aware of the safety hazards specifically related to each coating application process. Combined with programs such as Leadership for Safety Excellence, H2S Alive, Confined Space, Confined Space/Aerial Rescue, WHMIS, and St. John's First Aid, Colts Coating Inspection will compliment the on-site and shop programs offered by owner clients and coating contractors respectively. Colts Coating Inspection is listed with the ISN network.
Safe work permits
Hazardous operations – procedures
Air monitoring
Confined space entry
Staging and scaffold
High pressure surface preparation
High pressure coating application
Fire/Explosion (LEL)
WHMIS (handling and storage of hazardous materials)
Since 1986
OUR SERVICES
Shop and field coating inspection
Consulting
Failure / Root Cause Analysis
Recommendation of materials
Preparation of specifications
Awarding of contracts
Expediting
Supervision
Photography
Accurate Reporting